Ethiopia visa requirements for Cypriot citizens
Ethiopia, one of the world's oldest nations, is considered the 'land of beginnings,' containing the earliest human evidence. The country is a sight to behold. An Ethiopian visa, in addition to the diversified terrain, allows tourists to take advantage of the country's abundant business opportunities.
Let us explore the Ethiopia visa for Cypriots in this post with Ethiopia Immigration Services!
Ethiopia visa requirements for Citizens of Cyprus
1. Do Cyprus need a visa to visit Ethiopia?
Citizens of Cyprus must get a visa to enter Ethiopia.
What is an Ethiopia Visa?
The Ethiopian visa is a document that permits travelers to enter the country and engage in specific activities. Due to recent technological improvements, Cypriots can now get an Ethiopian visa in the form of an e-visa.
Remember, the Ethiopia online visa for Cyprus citizens is only valid if you travel to Ethiopia and enter through Addis Ababa. Other forms of transportation and entry points must be requested offline at the Embassy.
2. How do I apply for an Ethiopia visa from Cyprus?
The procedure for obtaining an Ethiopian e-visa is detailed below. However, if you are not eligible for this type, you may simply go to your local embassy and apply offline.
Before you begin your application, you must first establish that you meet the eligibility conditions for the relevant category of visa. After that, proceed with the application as follows.
Step 1: Fill out the secure application form online
Please complete the online forms at the link to "Apply for Ethiopia e-Visa" to process your visa to Ethiopia.
During this stage, you must enter all of the applicants' personal information.
Step 2: Get confirmation and document requirements
Please double-check your information to ensure that it is complete and correct. Then, for our visa service fee, choose a payment method and fill out the secure checkout form.
After we receive full payment for the Visa Service Fee and the Ethiopia Government and Admin Fee, you will be requested to submit further documents to complete your application form.
Step 3: Get your e-Visa through email
Please check your email for your confirmed data after completing Step 2, and we will tell you when your Ethiopia e-Visa is available.
Step 4: Get your visa stamped into your passport on arrival
Please print out the Ethiopia e-Visa that we issued you through email in order to board the airline.
If you hold a valid e-Visa and arrive in Ethiopia, you may be required to supply biometric information and have a stamp implanted inside your passport.
Visa requirements for Citizens of Cyprus traveling to Ethiopia
Documents required for Ethiopia visa from Cyprus
According to the requirements, the following documents must be provided with the Ethiopia visa application. However, depending on the kind of visa, more documentation may be necessary.
A valid passport for at least six months from the date of entry into Ethiopia. There should be at least two vacant pages in the passport for the Immigration Officer to stamp.
Vertical individual color photographs on a transparent and white background.
3. Ethiopia visa fees for Cyprus citizens and processing time
You must pay two sorts of Ethiopia visa fees when applying for one online: the Ethiopia Service Fee and the Ethiopia Government Fee.
Ethiopia service charge is the amount you must pay in advance for our services, which includes advising you on the Ethiopia e-Visa, supplying the papers you require, reviewing your application, and informing you of the outcome of your application. We will obtain your e-Visa from the Ethiopian government and email it to you for printing before you arrive.
The visa will then be stamped at Ethiopian entry points such as Addis Ababa Bole International Airport (ADD) and land border crossings.
The service charge is determined by the number of people covered by your application and the urgency with which you want the visa. The service for applications is shown in the table below.
E-visa for Ethiopia The government and administrative fee is the sum you must pay in order for the Ethiopia Immigration Department to issue you a visa. This is the mandatory charge for applicants seeking an e-Visa.
Any modifications made after the government and admin fees have been paid will be charged as a new application.
Furthermore, we recommend that you purchase Ethiopian travel insurance. With a little application cost, you will be protected against several hazards, including the COVID pandemic, when you are not in your own country. Ethiopia Immigration Services also want to underline that this is an optional step that you can take depending on your situation.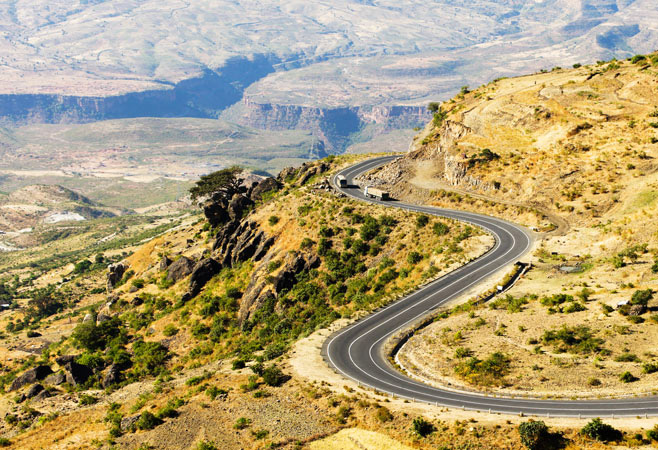 Ethiopia Visa for Citizens of Cyprus traveling to Ethiopia
4. More about Ethiopia visa FAQs
Here are some frequently asked questions about the Ethiopia visit visa. Let discovery.
Where do I get a visa for Ethiopia?
You can apply for an e-visa if you are traveling by air and your point of entry is the Addis Ababa airport in Ethiopia. In some cases, you can even receive a visa on arrival. If you fall into neither of the two categories listed above, you must apply directly to the Ethiopian Embassy in Cyprus or the nearest Embassy of Ethiopia.
How to check visa status?
Checking the status of your application is a very easy process. You can do this by clicking the "Check status" button and entering your passport number and the reference number.
How can I extend my Ethiopia visa?
Ethiopian visas are easily extended. You must apply for an extension at the Head Office of the Department of Immigration and Nationality Affairs in Addis Ababa. If you are rejected, you must leave the country immediately to avoid criminal prosecution or fines.
How many days before the trip should I apply for an Ethiopian visa?
You can apply up to three days before your trip because the application procedure only takes around one to three working days. However, a 7-day buffer is recommended. As a result, you should apply at least a week before your travel date.
What is the rejection percentage of an Ethiopian visa?
Your application's risk of being refused is directly proportionate to your ability to follow instructions and grasp the procedure. Your application may be denied because the processes and documentation required are too burdensome for individuals. As a result, you should apply through a travel agent.
Thank you for taking the time to read this article. We hope this information clarifies the Ethiopia visa for Cyprus citizens. If you require Ethiopia visa assistance or have any queries, please do not hesitate to contact us. Our skilled staff will assist you in being more clear and concise.
HOW CAN WE HELP?
NEED HELP 24/7
Wordwide phone support
How it works ? 2 min video
APPLY WITH CONFIDENCE
Safety, Fastest, Reliable, Save Time.
Secure Online Payment.
3 Working Days Guarantee.
No Hidden Fees and No Traps.
Money Back Guarantee if Declined.