Ethiopia visa requirements for citizens of Martinique
Ethiopia visa for Martinican citizens: Due to the Ethiopia e-Visa, travel to Ethiopia has become easier since June 1, 2018. The e-Visa aims to streamline the immigration process and enhance national border security. Citizens of Martinique may travel to Ethiopia with one of these two visas.
Martinique residents can now obtain their electronic visas in just a few steps. All other visitors will need a valid visa to enter Ethiopia.
Ethiopian e-Visa for Citizens of Martinique
Citizens of Martinique must obtain a visa to enter Ethiopia. Tourist visas are offered for a single entry and a stay of 30 or 90 days. When completing the application, travelers can select the type.
Martinique residents can apply online for the Ethiopia e-Visa or request a traditional visa. However, applying online is much quicker. Travelers should be aware that a traditional visa may require waiting in line at border entry points. In order to avoid being denied a Visa, travelers must bring all the necessary documents to the Ethiopian Embassy in Martinique. An e-Visa allows travelers to skip these lines since they can fill out the application online.
Note that travelers with an e-Visa must enter Ethiopia through Addis Ababa Bole International Airport. At this time, it is not possible to use the e-Visa to enter through other ports.
Martinique citizens must obtain a visa before entering Ethiopia
Ethiopia Visa Requirements For Martinican Citizens
Citizens Of Martinique need the following documents to obtain an Ethiopian visa:
Passport valid for at least six months after the date of entry into Ethiopia
A recent passport-size photo
A scanned copy of the passport's biographical page
Before submitting the application form, applicants should verify that all information provided is accurate and complete to avoid delays in obtaining the visa or inconveniences upon entering Ethiopia.
How to fill the Ethiopia application form?
The following information will be required of applicants:
Personal information:

Full name
Date of birth
Country of birth
City of birth
Country of citizenship
Gender

Passport details

Country of issue
Passport number
Date of issue
Expiry date
Dual nationals should choose one passport to use on the application form. When arriving in Ethiopia, dual nationals must present the same passport. The information provided on the e-Visa application and the travel document should match.
What documents are required for an Ethiopia visa?
At Addis Ababa Bole International Airport, the following documentation is required:
A printed copy of their Ethiopia e-Visa
A photocopy of their passport
Their passport (valid for at least 6 months from the date of arrival)
Two blank pages remaining in the passport for stamps or notes from the immigration department
It is important to note that the tourist visa is valid for a single entry. Travelers intending to enter and leave the country before it expires must apply for a new visa.
It is important to note that staying in the country after the validity of the visa or after the extension period can result in fines and legal penalties.
Yellow fever vaccination proof will be required for travelers from Martinique who have traveled to countries with a risk of yellow fever.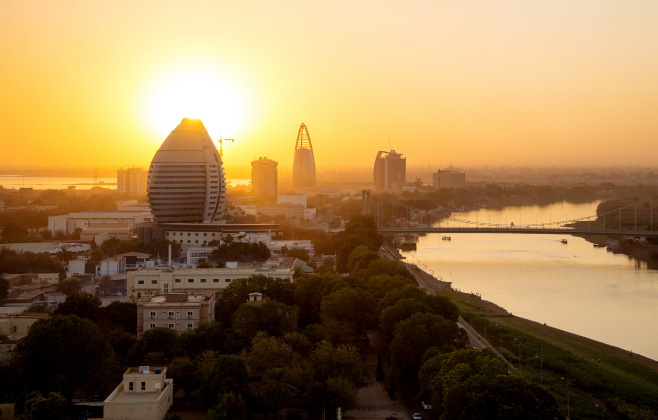 Check Ethiopia visa requirements before completing the application form
Step by step to apply for an Ethiopia e-Visa from Martinique
Once applicants have accurately filled out the application form, they will be prompted to answer a series of health-related questions before completing the online payment process.
Citizens of Martinique can apply for Ethiopia visas entirely online at least three business days before traveling to the country. This easy and simple process allows them to obtain a visa before traveling.
Citizens of Martinique should make sure they check all requirements in advance, prepare all the required documentation and provide their information.
Upon approval, travelers will receive their e-Visa via email to the email address provided in the application form in the following business days. 
*Note: The visa is valid from the date of entry into Ethiopia, not from the date of issue.
How to apply for an Ethiopia visa from Martinique
Ethiopian e-Visa fee for citizens of Martinique
You must pay two Ethiopia e-Visa Fees in order to apply for an Ethiopia e-Visa online: the Government Fee and the Service Fee.
Martinique is not on Ethiopia's exemption list, so the Government Fee is required.
Ethiopian Immigration Services prides itself on providing high-quality service at a reasonable price for Ethiopian visas. Pricing is determined by the type of visa and the processing time.
You can choose one of three service requests for the service charge:
Normal: Your e-visa will be delivered within three business days if you select this option.
Urgent: You will be granted an Ethiopia e-Visa within 2 days if you choose this e-visa option.
Super Urgent: It is possible to obtain an Ethiopia e-Visa in less than 24 hours.
Furthermore, you can pay a little fee for Ethiopia Travel Insurance to protect yourself from a variety of risks. When you are not in your own country, especially during the Covid epidemic.
Our system provides two payment options: online (Visa, Mastercard, American Express, or PayPal) or direct deposit (Bank of Cyprus).
Hope this article help you understand about Ethiopia visa for Martinican citizens. Contact us if you want to book an Ethiopia visa or want any help with this topic. Our professional team will help you to get the Ethiopia approval visa quickly and save time also money. Let's contact NOW.
HOW CAN WE HELP?
NEED HELP 24/7
Wordwide phone support
How it works ? 2 min video
APPLY WITH CONFIDENCE
Safety, Fastest, Reliable, Save Time.
Secure Online Payment.
3 Working Days Guarantee.
No Hidden Fees and No Traps.
Money Back Guarantee if Declined.