Ethiopia visa requirements for Mauritian citizens
Ethiopia eVisa for Mauritius citizens: Are you excited to visit Ethiopia's wild beauty, cities with colorful nature, or beautiful beaches? Apply for a visa with Ethiopia Immigration Services today; our experts are always on hand to assist you with any problems or questions you may have.
1. Is an Ethiopia eVisa Required for Mauritius Citizens?
Because Mauritius is not on the list of countries exempt from visa requirements when visiting Ethiopia. To travel to Ethiopia for tourism purposes. Mauritius passport holders must obtain an eVisa. Furthermore, Mauritius citizens can now easily register for an Ethiopia visa online, saving time and making the process far more convenient than the traditional method.
The Ethiopia eVisa for Mauritius citizens is required for short-term stays and can be obtained for either 30 or 90 days, depending on the preference of the traveler.
An eVisa will not suffice for Mauritius nationals who intend to stay in Ethiopia for more than 90 days, engage in non-tourist activities, or work in the country. In such cases, it is best to contact the nearest Ethiopian embassy or consulate for assistance.
Check Ethiopia visa for Mauritius citizens
What Types of Ethiopia Visa Are Available For Mauritius Citizens?
Mauritius citizens can obtain one of two types of visas:
30-day tourist e-visa: If Mauritius citizens intend to visit Ethiopia for tourism purposes, they should apply for this visa. 
90-day tourist e-visa: This is a tourist e-visa valid for 90 days with a single entry. The visa allows for a 90-day stay and multiple entries.
Can Mauritius citizens obtain an Ethiopian visa on arrival?
All African Union member states' nationals, as well as individuals with residence permits issued by these countries, are eligible to apply for a visa on arrival in Ethiopia, including Mauritius.
However, the Ethiopia visa on arrival has a number of drawbacks, including the need to wait at the border to apply, which can be exhausting after a long journey, and the fact that it only allows entry into Addis Ababa Bole International Airport (the same as the eVisa): entry from other ports is not permitted.
As a result, Ethiopia Immigration Services recommends that applicants obtain the Ethiopia eVisa, which is more convenient and practical.
2. How to apply For Ethiopia Visa For Mauritius Citizens?
If making an appointment and waiting in line to apply for a visa at the consulate is difficult for you, applying for an e-visa through Ethiopia Immigration Services eliminates the traditional method. From the comfort of their own home, the applicant can now apply for a visa online. You only need an internet-connected smart device, such as a smartphone or laptop, to sign up, and you can start at any time.
Please follow these steps to apply for an e-visa to Ethiopia:
Step 1: Mauritius citizens must complete an online visa application.
Step 2: Select the appropriate visa and complete the required paperwork. Both tourist and business visas are available. The following information is required: full name, gender, nationality, and birthday. Additionally, passport information is required (date of issue, date of expiration).
Step 3: Double-check your information and select your preferred payment methods.
Step 4: Make your payment and wait for the approval.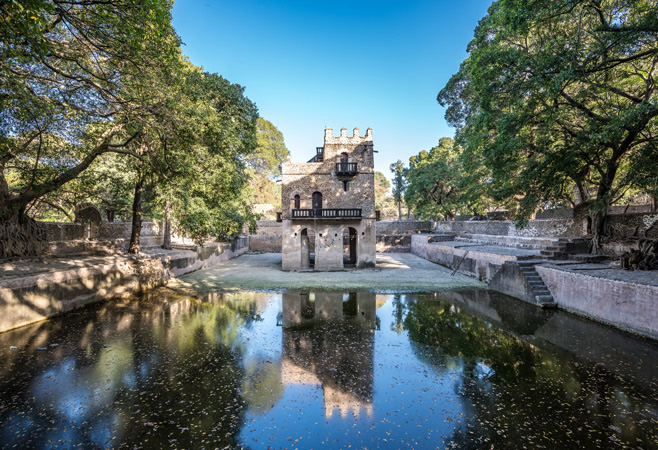 How to apply For Ethiopia Visa For Mauritius Citizens
Ethiopia Visa Requirements For Mauritius Citizens
When applying for a visa online, it is critical to understand that there are specific requirements. Ethiopian e-visa applications require six documents in total. Ethiopia Immigration Services' customer service can also offer you additional advice and assistance. The following paperwork is required:
A Mauritius Passport - Mauritius citizens, please ensure that your passport is valid for at least six months after arriving in Ethiopia. For visa stamping, a blank page is also required.
A biographical page is a duplicate of your personal information found on the first page of your passport.
A personal photo of the applicant is required.
Digital contact address - Mauritius applicants must supply a valid contact address, such as an email address (Yahoo, Hotmail, Gmail, etc). A copy of the visa will be emailed to applicants.
Applicants from Mauritius must confirm their flight information (date of arrival and departure).
Reservations for lodging (if applicable) - Mauritius citizens may be asked to provide information about their trip to Ethiopia.
A round-trip airline ticket.
How long can I stay in Ethiopia if I have an e-visa?
The length of your stay in Ethiopia depends on the type of visa you apply for, and it is valid for three months from the date it is issued. As a result, you should double-check your visa validity to avoid being fined for overstaying.
3. Ethiopia e-visa fee for Mauritius citizens
To complete the application process, you must pay Ethiopia e-visa fees, which include a government fee and a service fee. The government fee is the amount of money paid to the Ethiopian government to process visa applications. This fee is non-refundable regardless of the outcome of your application. The nature of the service and the number of applicants determine the service charge.
The entire procedure takes less than 15 minutes, and your application can be processed in as little as three business days. You can, however, contact our services at any time if you require further assistance.
Ethiopia e-visa fee for Mauritius citizens
Visa Processing Time in Ethiopia
Visa processing time can range from one to three business days. Mauritius applicants, on the other hand, can request their visas as soon as possible. Keep in mind that the processing time service comes with a fee.
Standard Processing - This is the standard visa application process. There is no additional charge, and the visa application can be processed in three business days or less.
If you select this option, your visa will be processed within 48 business hours (02 days).
Supper urgent services: If you choose this option, your visa will be approved within 24 business hours.
It should be noted that the cost of your rush visa is determined by the type of rush visa you select. The faster the processing time, the higher the e-visa fee.
But don't be alarmed! Ethiopia Immigration Services is able to provide the best price for our customers by approving the visa promotion code.
For our best deal, go to the Promotion code.
Do Mauritius citizens require Ethiopian travel insurance?
It is strongly recommended that you obtain travel insurance that covers Covid-19 treatment costs. We cannot predict any situations when traveling abroad; an unexpected disaster may occasionally result in financial risk, destroying your enjoyment. Medical payment coverage, flight delays, lost belongings, and protection from the Covid-19 outbreak are among the treatments provided by the insurance. As a result, investing in Travel Insurance protects our assets in the event of a disaster. This insurance, of course, will aid the government in processing the visa.
By following the guidelines outlined in this article, Mautirius citizens can obtain an Ethiopian visa and enjoy a smooth and hassle-free trip to this beautiful country.
Don't miss your trip to visit this beautiful country! Let's contact Ethiopia Immigration Services for support and get your Ethiopia online visa NOW!
HOW CAN WE HELP?
NEED HELP 24/7
Wordwide phone support
How it works ? 2 min video
APPLY WITH CONFIDENCE
Safety, Fastest, Reliable, Save Time.
Secure Online Payment.
3 Working Days Guarantee.
No Hidden Fees and No Traps.
Money Back Guarantee if Declined.