How to Apply for Ethiopia eVisa from Netherlands Antilles
Ethiopian electronic visas allow nationals of Netherlands Antilles traveling to Ethiopia to apply for and receive a permit from the comfort of their homes.
With the Ethiopian electronic travel authorization, visitors to the country are spared having to go through embassies and consulates, and they can also enter Ethiopia more quickly as they arrive and get through immigration checkpoints faster.
For citizens of Netherlands Antilles, the prerequisites associated with this online travel permit are outlined below.
Types of Ethiopian e-Visa for citizens of Netherlands Antilles
Ethiopia has installed two types of electronic visas, which differ by the length of their validity. Applicants from Netherlands Antilles can apply for either a 30-day or 90-day visa on Ethiopian Immigration Services.
30-day e-visa: This is a single entry e-visa valid for 30 days from the date of arrival, which allows travelers to stay in Ethiopia for 30 days in total.
90-day e-visa: This is also a single entry visa but it is valid for 90 days from the date of entry, permitting travelers to stay in Ethiopia for 90 days in total.
Both Ethiopian visas begin their validity period on the day a traveler from Netherlands Antilles enters Ethiopia, not on the date the document was issued.
Ethiopian visas are tourist visas that allow only one entry into the country, however, nationals of Netherlands Antilles are allowed to apply for the visa several times a year.
Nationals from Netherlands Antilles should be aware that overstaying the period of time granted to them by an e-Visa in Ethiopia can lead to a penalty. If visitors to the Netherlands Antilles wish to extend their stay, they should contact a designated immigration office.
Ethiopian e-Visa requirements for citizens of Netherlands Antilles
In order to apply for an Ethiopian e-Visa online, applicants must meet certain Ethiopian e-Visa entry requirements. These are the conditions and requirements for consideration as an eligible applicant.
Visitors from Netherlands Antilles must have the following mandatory requirements:
A valid Netherlands Antilles passport that is valid for at least 6 months at the moment of arrival in Ethiopia, and has at least 2 blank pages.
Copies of the front and back covers of the Netherlands Antilles passport as well as its biographical page.
Photograph of the applicant, taken recently in color in the Netherlands Antilles.
The email address where e-Visas to Ethiopia and other notifications can be sent
Payment can be made by credit or debit card.
In terms of photography, to have a white background, the picture provided must include a face-centered image of the citizens of the Netherlands Antilles, who should not wear head garments, sunglasses, or anything that obscures their appearance.
Requesters from the Netherlands Antilles to Ethiopia are able to start the online visa application form once all documents have been collected by Ethiopian Immigration Services.
Apply for an Ethiopian e-Visa From Netherlands Antilles
It is easy and fast to obtain an Ethiopian visa since candidates from Netherlands Antilles only need to fill out an online Ethiopian e-Visa application form, which is usually completed within 15 minutes.
In addition to providing important, detailed information about their trip, visitors from Netherlands Antilles are required to complete a number of security and safety questions as part of the application process.
These are some of the personal details needed:
Name and last name
Date and place of birth
Nationality
Gender
Passport numbers
Intended entry/exit date
The contact information of the applicant from the Netherlands Antilles is an important part of the application form, so they must also provide their home address, phone number, and email address to communicate with the applicant.
Due to this, visitors from Netherlands Antilles should make sure that their email addresses are submitted correctly, without any spelling mistakes, and that the addresses are accessible and valid when the application is submitted.
In the identity section, you must provide all the information that matches what is on the Netherlands Antilles passport. Using a different passport or submitting incorrect information will result in the visa application being rejected.
Furthermore, citizens from Netherlands Antilles will also need to pay a processing fee for Ethiopian e-Visas, which they can pay with a credit or debit card.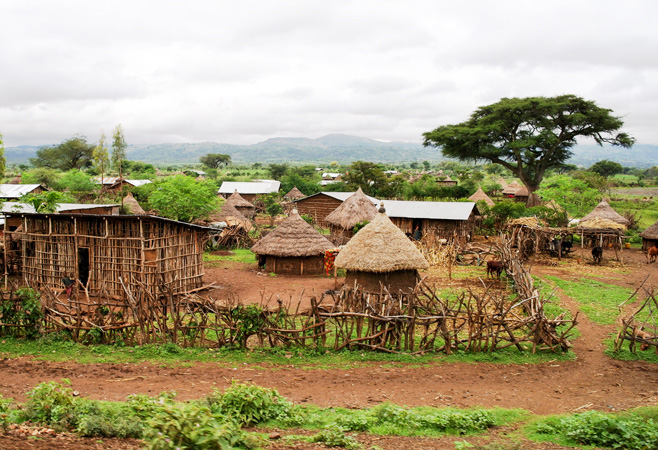 Ethiopian e-Visa processing periods for Netherlands Antilles
It will take on average one to five days for candidates from Netherlands Antilles who have submitted Ethiopian e-Visa applications to receive an email with their passport or additional questions if any information is missing.
For nationals from Netherlands Antilles, the Ethiopian electronic visa may be requested days before their estimated travel date, though it is recommended to request it at least 4 days beforehand in order to ensure they receive the travel permit on time and have all the necessary documents at the time of arrival.
In the event that the Netherlands Antilles online visa application is approved, travelers will be required to print out the document and carry it with them when they arrive at the Ethiopian airport.
Ethiopia e-Visa fee for citizens of Netherlands Antilles
In order to receive an Ethiopian e-Visa as soon as feasible, the applicant from Netherlands Antilles will pay both the Ethiopian government fee and the service fee.
For processing time, we provide you with three options, each of which charges a different amount:
Normal: Usually used when you have time to prepare and wait for a response. Your e-Visa can be issued within 3 business days.
Urgent: If you do not have enough time to complete all processes, this is an excellent option. You can acquire your e-Visa in as little as two days.
Super urgent: Our professionals can assist you in obtaining an authorized e-Visa within 24 hours if you need your e-Visa in a hurry.
Furthermore, the purchase of COVID-19 insurance will benefit your funds as well as your e-visa approval. It will help you cover the medical and treatment fee when something risky happens while traveling.
Payment method: The payment can be made through electronic transactions such as Visa, MasterCard, American Express, and PayPal. Other payment methods that were not listed before are not accepted.
If you have any question about Ethiopia visa requirements for Netherlands Antilles or want to book Ethiopia Online Visa Services, Let contact us.
HOW CAN WE HELP?
NEED HELP 24/7
Wordwide phone support
How it works ? 2 min video
APPLY WITH CONFIDENCE
Safety, Fastest, Reliable, Save Time.
Secure Online Payment.
3 Working Days Guarantee.
No Hidden Fees and No Traps.
Money Back Guarantee if Declined.