Ethiopia visa requirements for Seychelloise citizens
This article discusses the current rules for the Ethiopian visa for Seychelles citizens. This information is intended for tourists with a Seychelles passport.
All Seychelles tourists visiting Ethiopia must obtain a visa in order to enter the country. Beginning in June 2017, Seychelles nationals will be able to apply for and obtain an Ethiopia e-Visa or electronic visa online, rather than waiting in long lines at Addis Ababa Bole International Airport for a visa on arrival.
1. What types of Ethiopia e-Visa for Seychelles citizens?
An Ethiopia e-Visa is a type of electronic travel permit that allows visitors to enter Ethiopia for a specific amount of time. This type of visa eliminates the need to physically visit an Ethiopian Consulate or Embassy, as well as to stand in line for a visa at the airport or border.
Even better, you can apply for and receive an Ethiopian e-Visa while you are still in your home country.
There are two types of e-tourist Visas available to Seychelles citizens.
Tourist Visa - 30 Day Single Entry
Tourist Visa - 90-day Single Entry
A single-entry visa expires once you leave Ethiopia, regardless of how many days of the 30 or 90-day period you used. Tourists who wish to return to Ethiopia must obtain a new Ethiopia visa. If you overstay your visa, you must pay a fee in full before leaving Ethiopia and may be imprisoned.
If you need a multiple-entry visa, you must follow the traditional route and go directly to the Ethiopian Embassy in Seychelles after making an appointment first.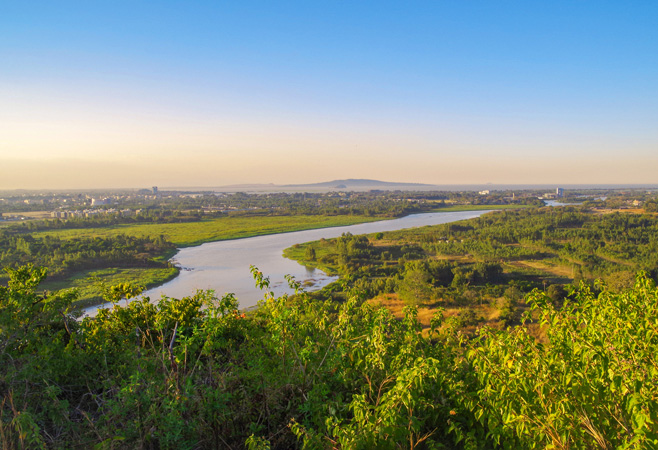 Types of Ethiopia e-Visa for Seychelles citizens
Check Ethiopia visa requirements for Seychelles citizens
You must meet all visa requirements before applying for an Ethiopian e-Visa. For Seychelles citizens, the following documents are required for an Ethiopian tourist visa:
Passport valid for at least six months from the date you intend to enter the country, with at least one blank page for the Immigration Officer to stamp.
A recent digital color passport photo.
A valid credit or debit card is required to pay the visa fee.
2. Ethiopian e-Visa application for Seychelles citizens
The Ethiopian visa application for Seychelles citizens only takes a few minutes to complete because the online form is so simple. Personal and passport information must be supplied.
The following types of information must be provided:
Personal data such as full name, address, date of birth, and nationality
The number on the passport
Arrival and departure dates in Ethiopia
It is critical to double-check all of the information on your application form, as any inconsistencies or omissions may cause your electronic tourist visa to Ethiopia to be delayed or rejected. It is strongly recommended that you keep a copy of your Ethiopian e-visa with you at all times while in the country.
Applicants with dual citizenship must visit Ethiopia using the same passport they used to complete the electronic visa application form.
Please keep in mind that the validity of your e-Visa begins with the arrival date specified on the Ethiopia visa application form, not the date it is issued. You must present your passport to Ethiopian Customs to validate your e-Visa.
Ethiopian e-Visa application for Seychelles citizens
How long of Ethiopian e-Visa processing time for Seychelles citizens
Ethiopian officials will review the application, paperwork, and fee payment after receiving the required documents and information. Typically, an e-visa is accepted within a few business days. To keep track of your application, you can also check the status of your e-visa processing online.
Application flaws or inaccuracies may cause the process to take longer in rare cases.
It is best to apply at least three (3) days before your trip to allow for Ethiopia e-Visa processing time and/or any necessary changes.
When applying for an Ethiopian visa from Seychelles, you will receive an email confirming the status of your e-visa application. In addition, you will be given an overview of the e-Visa terms and conditions. You must bring a printed copy of your granted visa to the airport to gain access.
Ethiopian e-Visa processing time from Seychelles
Ethiopia e-Visa fee for Seychelles citizens
Seychelles nationals must pay two types of Ethiopian e-Visa fees to complete the application process: Government and Service fees.
A government fee is required because the Seychelles is not on the Ethiopian e-Visa exemption list.
The lower the service fee, the more applications you apply for. Alternatively, you can select one of the following options based on your travel objectives and budget:
Standard: This standardized service is the most cost-effective option. Applicants who have enough time to prepare their documents and wait for a response can apply for this visa. This type of order has a waiting period of three business days.
Urgent: If you use this advanced type of e-visa, you will receive your e-visa to Ethiopia in less than two days.
Super urgent: This type is used in high-priority situations where your e-Visa is required within hours. If you use this service, you should receive your e-visa within 24 business hours.
Payment Method: You have the option of making an electronic payment or a wire transfer (Bank of Cyprus transactions). If you choose electronic payment, you should use Visa, Mastercard, American Express, or PayPal.
To keep your benefits while traveling abroad, you can pay a small fee for Ethiopia Travel insurance.
HOW CAN WE HELP?
NEED HELP 24/7
Wordwide phone support
How it works ? 2 min video
APPLY WITH CONFIDENCE
Safety, Fastest, Reliable, Save Time.
Secure Online Payment.
3 Working Days Guarantee.
No Hidden Fees and No Traps.
Money Back Guarantee if Declined.