Ethiopia visa requirements for Spanish citizens in November 2023
By Jenna Jolie | Update at: Nov 23, 2023
Ethiopia is widely regarded as one of the most promising African countries and for good reason. This country is brimming with historic architecture, delectable cuisine, busy cities, and unknown gems.
There is excellent news for those who want to visit Ethiopia: thanks to a recent breakthrough, people from more than 250 countries can now obtain an online visa to visit the nation.
Read the article below to learn about all Ethiopian e-Visa requirements for Spanish citizens.
1. Ethiopian e-Visa for Spanish citizens
Before visiting Ethiopia, visitors must get an electronic visa (commonly known as an e-Visa). An Ethiopia e-Visa is a digital travel authorization that allows visitors to enter the nation for a set amount of time. Travelers can apply for an Ethiopian visa for Spanish citizens from the convenience of their own home, eliminating the need to physically visit the embassy.
A single-entry e-visa is the most common Ethiopian visa for Spanish citizens. These are good for either 30 or 90 days, depending on the option selected by the passengers.
Please keep in mind that single-entry visas will expire after the traveler departs Ethiopia, and they will need to reapply if they want to return. Multiple-entry visas can be obtained, but the traveler must contact their nearest Ethiopian embassy or consulate.
2. Ethiopia visa requirements for Spanish citizens
For Spanish citizens, there are only a few Ethiopian visa requirements. The application will request the following items and information:
Passport issued by Spain

The passport must be valid for at least six months from the date of entry into Ethiopia. You should select your country of citizenship according to your travel document/passport. Spanish citizens with dual nationality should choose the nationality according to the passport used to travel to Ethiopia.
The traveler's passport must have at least two blank stamp pages.

Information about the applicant

First name
Last name
Birthdate
Birthplace
Gender

Passport details

The number on a passport
Nationality
The applicant's photo. This color photograph must be recent.

Contact information

A legal payment method, such as a credit or debit card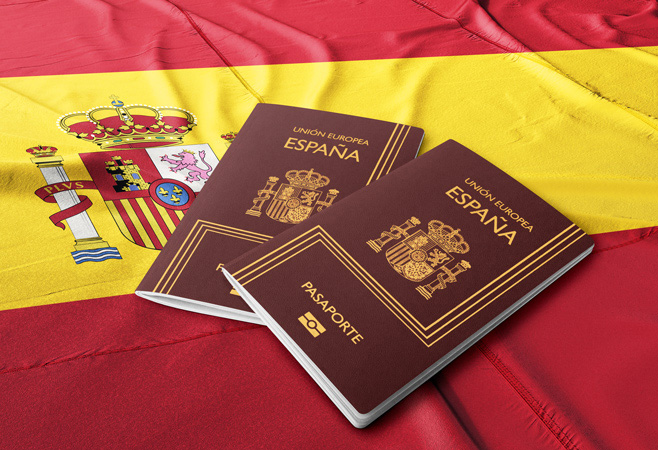 3. Apply for an Ethiopia e-visa from Spain
After gathering all of the necessary documentation, the applicant is ready to apply for their Ethiopian e-Visa. Filling out the Ethiopian visa application takes about 15 minutes, and tourists can enjoy the convenience of applying for an e-visa online. There is no need to stand in line at the local embassy, compile mountains of documentation, or have an in-person interview with an immigration official as a result of this.
The application form requests personal information from tourists (first and last name, contact information, and date/place of birth); passport information (passport number, nationality), and visa details (type of visa, number of applicants, processing time). After completing the first portion of the application, travelers will be required to pay the e-Visa charge before submitting the application.
When the Spanish traveler's e-visa is granted, they must print a copy of the confirmation email (containing the Ethiopian e-visa) to provide to the border officer when they arrive.
Travelers will be relieved to learn that the Ethiopian tourist visa for Spanish citizens is issued fast. After completing the online application, visitors can get their Ethiopian visa within 24 hours. During slower times, such as peak tourist season or public holidays, it may take up to 72 hours (three business days) for the visa to be issued and forwarded to the traveler's email.
Because of this possibility, it is best to apply for the Ethiopian e-Visa 03 days before the trip so that it has enough time to be accepted.
4. Ethiopia e-Visa fee for Spanish citizens
To pay the total cost of an Ethiopian visa for Spanish nationals, first understand that there are two Ethiopian e-Visa fees for Spanish citizens: a service fee and a government fee.
For a service fee, there are 03 solutions provided by Ethiopia Immigration Service from which you can pick flexibly based on your needs:
Normal: Most commonly used when you have extra time and can wait for a response. This option requires you to wait a maximum of 03 business days.
Urgent: utilized in exceptional circumstances. You will receive your Visa in a maximum of 02 days.
Super urgent: utilized in an emergency when you need your e-Visa in hours. When you select this option, your results may appear within 24 business hours.
Payment method: Wire transfers and electronic transactions are both acceptable. You can finish your electronic transactions using Visa, Mastercard, or PayPal.
In addition, we urge that you purchase Ethiopia travel Insurance. When you are not in your own country, you are protected against various risks, including the Covid pandemic.