Ethiopia visa requirements for Haitian citizens
Ethiopia visa for Haitian citizens: In Ethiopia, the electronic visa system was introduced in 2018 to make the immigration process more convenient for foreigners, including Haitians.
Most countries require online visa applications to enter Ethiopia, so those from Haiti must also apply for one.
For Haitian nationals, the Ethiopian visa application process is less complicated than applying for a traditional visa. They can apply online in just a few minutes from any location in the world. They no longer need to contact the Ethiopian Consulate General in Haiti before traveling.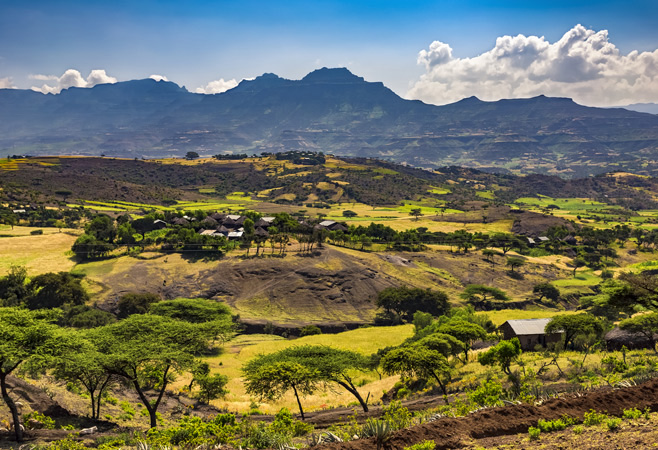 Ethiopian e-Visa for Haitian citizens - The easy way to get the visa for the short trips
What is Ethiopia e-Visa for Haitian citizens?
Haitian citizens require a visa for leisure or business trips to Ethiopia.
Tourists who apply for an Ethiopian e-Visa from Haiti will be asked to select the duration of their Ethiopian visa while filling out the application. The visa will be valid for either 30 days or 90 days.
For the moment, Ethiopia only issues single-entry visas to Haitian citizens. However, they may enter Ethiopia as often as they wish during a one-year period if they obtain a new visa for each stay.
An Ethiopian visa must not be overstayed beyond its expiration date. Tourist visas may be extended at Addis Ababa's Immigration and Nationality Affairs department. Applicants for Ethiopia visa extensions must apply at least one week prior to their current visa expiry date.
Business visas offered by the Ethiopian government to holders of Haitian passports include conference visas, investment visas, journalist visas, and short-term visas for government institutions. The Ethiopian Embassy in Haiti offers online or in-person assistance with business visa applications for Ethiopia.
Ethiopia visa requirements for Haitian citizens
In order to obtain a visa for Ethiopia, Haitian travelers must meet Ethiopian visa requirements. In order to apply for an e-Visa for Ethiopia, travelers must provide the following documents:
A valid Haitian passport
A valid payment card (debit or credit)
An active email address
Scanned copy of the passport biographical page
A recent passport-size digital photo (color)
Dual nationals must enter Ethiopia with the same passport they used to apply for the e-Visa, whose validity must last at least six months after entry into Ethiopia. Passports must have at least two blank pages left to receive the stamps at the border.
When arriving in Ethiopia, Haitian travelers who recently arrived from or transited through an airport of a country with yellow fever risk must present a yellow fever certificate.
The application for the Ethiopia e-Visa for Haitian citizens is straightforward and user-friendly. Applicants are guided through the step-by-step process, and the required documents can be easily uploaded online.
Ethiopia Visa Application for Haitian citizens
For Haitian nationals, the Ethiopia e-Visa application process is very simple. The online visa application can be filled out in a few minutes. Candidates are asked to fill out the following personal and passport information:
Name
Gender
Date and place of birth
Nationality
Contact information
Country of passport
Passport number
Travel information
Besides the health and security questions, they also have to answer several other questions.
If the applicant confirms the information is correct and pays the processing fee, he or she can submit the Ethiopian application form. Approval of the visa will be sent via email to the address provided.
Processing time for obtaining a visa to Ethiopia for Haitian citizens depends on the type of visa they apply for
How Long Does It Take to Get a Visa to Ethiopia for Haitian citizens?
E-Visa applications usually take 1-3 business days to process once they have been submitted. You can keep track of your visa status online once you have submitted your application.
In the event of errors or inaccuracies in the application form, the hiring process may be delayed. To avoid application delays, candidates must double-check all the information on the application form before they submit it. To allow for the possibility that the processing time may be longer, Haitian travelers to Ethiopia should apply for an e-Visa at least 3-7 days before traveling.
Ethiopia e-Visa fees for Haitian citizens
The Ethiopian e-Visa application process requires you to pay two different fees: the service fee and the government fee.
The service fee will vary depending on which of the three service categories you choose from the list below:
Normal: This service will grant you an e-visa within three business days.
Urgent: You will receive your e-visa in 2 days if you choose this option.
Super Urgent: It can be granted in as little as 24 hours, making it the most urgent sort of e-visa.
You have two options for making a payment: electronic transfers (Visa, Mastercard, American Express, or PayPal) or wire transfers (Bank of Cyprus).
In addition, for a nominal charge, you can get Ethiopia Travel Insurance to protect your benefits while traveling overseas.
HOW CAN WE HELP?
NEED HELP 24/7
Wordwide phone support
How it works ? 2 min video
APPLY WITH CONFIDENCE
Safety, Fastest, Reliable, Save Time.
Secure Online Payment.
3 Working Days Guarantee.
No Hidden Fees and No Traps.
Money Back Guarantee if Declined.