Ethiopia visa requirements for Liberian citizens
Ethiopia visa for Liberia citizens. Ethiopia is a perfect destination for travelers who are dreamy and fascinated by its mountains, rivers, waterfalls, lush valleys, and other natural beauty. Ethiopia, a land of natural contrasts, provides visitors with a rich cultural study.
Allow Ethiopian Immigration Services to investigate what the Ethiopia visa criteria are for Liberians and how Liberians may apply for and obtain an Ethiopian visa.
1. Check Ethiopia visa requirements for Liberia citizens
Liberians who wish to visit Ethiopia must first get a visa. Citizens of Liberia no longer need to apply in person at an Ethiopian embassy or consulate. Candidates from Liberia can apply for and acquire a visa while still in their native country.
What is an Ethiopian visa online?
Ethiopian online Visa was created to expedite the visa application procedure for Ethiopia. Citizens of all nations can easily fill out the online application form by answering a few simple questions.
Visa applications are typically handled within 72 hours, but in exceptional circumstances, it may take up to 96 hours. After the visa is approved, the applicant receives it by email.
Liberia citizens visitors can produce their visas and passports to Ethiopian border authorities at Addis Ababa Bole International Airport. Ethiopia's electronic visa is single-entry, with applicants having the option of a 30-day or 90-day visa. With this type of visa, travelers can stay in Ethiopia for 30 or 90 days. There is no extension; therefore, if Liberia travelers want to come to Ethiopia again, they must apply for a new e-visa.
An online visa application process can significantly reduce processing time, as it eliminates the need for paper-based submissions and manual data entry.
2. How to apply for a visa from Liberia
Ethiopia eVisa is the most organized way to receive a Tourist visa nowadays, and you may apply online at our website.
The following is Flow 04 of the Ethiopia visa application procedure:
Step 1: Complete the safe online application form.
Fill in the online forms on the Apply for Ethiopia e-Visa page to process your e-Visa to Ethiopia. All candidates must provide personal information.
Step 2: Obtain confirmation as well as the necessary paperwork.
Please double-check your information to confirm it is right and complete. Then, select a payment option for our visa service charge and complete the secure checkout form. You will be asked to supply further documentation to complete your application form once we have received full payment for the Visa Service Fee and the Ethiopia Government & Admin Fee.
Step 3: Request your e-Visa through email.
Please check your email for confirmation, and we will send you an email once your Ethiopia eVisa has been completed. Before being delivered to you, the e-Visa will be processed and approved online.
Step 4: Upon arrival, have your visa stamped in your passport.
To board the plane, please print the Ethiopia e-Visa that we sent you through email. If you arrive in Ethiopia with a valid e-Visa, you may be needed to provide biometric information and have a stamp implanted in your passport.
By submitting their visa application online, Liberia citizens can reduce the risk of errors, such as typos or missing information, as the online form prompts them to provide all required information accurately.
3. Documents required to obtain the Ethiopian visa for Liberia
Passports must be valid for a minimum of six months from the date of arrival.
At least two blank pages in the passport should be available for the Immigration Officer to stamp.
A passport biographical page scanned
A photo of travelers which was taken recently (in the last 6 months is recommended).
Applicants from Liberia with dual nationality should choose their nationality based on the passport they will use for travel.
A business visa is not available to anybody under the age of 18. Parents who come to Ethiopia on a business visa with their children can apply for tourist visas for their children.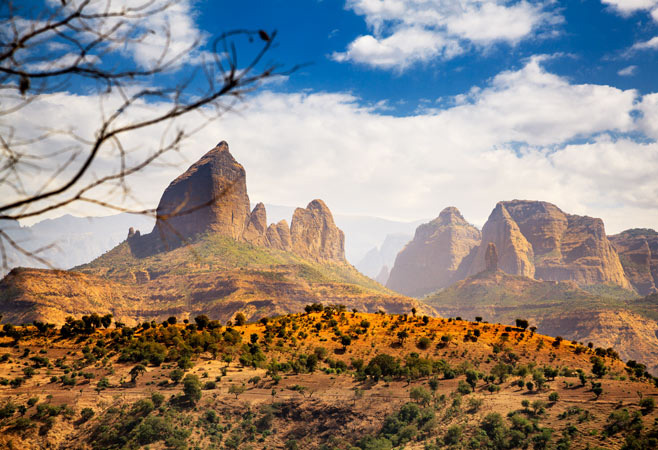 In some cases, applying for an Ethiopia visa online may be more cost-effective than applying through traditional methods, as it eliminates the need for travel and other expenses associated with visiting an embassy or consulate.
4. Ethiopia Visa cost and Processing time
Ethiopia Visa cost for Liberia citizens
You must pay two visa costs when applying for an Ethiopian visa online: the Ethiopia service fee and the Ethiopia Government fee.
Ethiopia Government Fee: This is the fee that you must pay to the Ethiopian Immigration Department before they would issue you a visa. This is the amount that applicants seeking an eVisa must pay.
Ethiopia service fee: The service charge is determined on the number of people covered by your application and the urgency with which you want the visa.
There are three types of services that can be used:
Normal: For those who require an e-Visa within three business days.
Urgent: For those who require an e-Visa in less than two days.
Super urgent: Those who require an e-Visa within 24 business hours.
We also highly suggest you purchase Travel Insurance. For a charge of US$ 299 per application, you will be protected against a range of hazards, including the Covid pandemic, when you are not in your own country. We also want to emphasize that this is an optional step that you can take based on your circumstances.
The online visa application process is usually available 24/7, giving Liberia citizens the flexibility to apply at a time that suits them.
Ethiopian visa processing time from Liberia
A Liberian visa to Ethiopia is usually issued in 1-3 business days. Once all relevant documents and information have been provided, Ethiopian authorities will assess the application, paperwork, and fee payment. Applicants can utilize the convenient online visa portal to follow the status of their application.
Due to application failures or other factors, the procedure may take longer than usual. It is thus recommended that you allow at least 7 days for the visa to be processed and that you apply well in advance of your trip.
Liberians who apply from their native country will get any visa correspondence or notices through email. The visa confirmation, as well as an electronic copy of the visa, will be sent to the applicant's email address in this manner.
Hope the information above has helped you understand the Ethiopian visa requirements for Liberians. If you require any more assistance, please contact our support team as soon as possible.
HOW CAN WE HELP?
NEED HELP 24/7
Wordwide phone support
How it works ? 2 min video
APPLY WITH CONFIDENCE
Safety, Fastest, Reliable, Save Time.
Secure Online Payment.
3 Working Days Guarantee.
No Hidden Fees and No Traps.
Money Back Guarantee if Declined.