Check Ethiopia e-visa requirements for Dutch citizens
Ethiopia is a must-see destination for anybody visiting Africa. The Horn of Africa, as it is colloquially known, has the continent's second-largest population. Most travelers, however, require a visa to visit Ethiopia. In truth, only two nationalities are permitted to enter the country without a visa.
An Ethiopian tourist visa is simple to obtain for citizens of Netherlands. The tourist visa for Ethiopia allows for a single entry and a stay of 30 or 90 days. The Ethiopian government issues e-visas to tourists who intend to enter the country for tourism or other non-business purposes solely. Please keep in mind that travelers with tourist visas are not permitted to work in Ethiopia under any circumstances. They also cannot modify their immigration status.
Before visiting Ethiopia, Dutch visitors should be aware of the visa requirements and entry processes. It is simple to obtain an Ethiopian e-visa for Dutch citizens.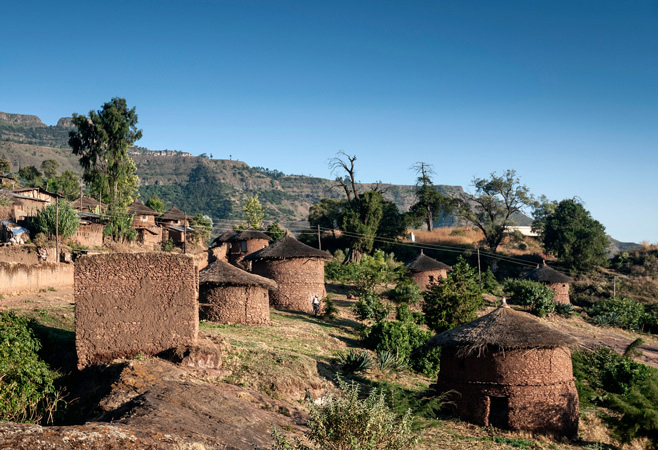 1. Ethiopian e-Visa for Dutch citizens
To enter and travel within Ethiopia, Dutch residents must get a tourist visa. For Dutch citizens, there are two possibilities for getting an Ethiopian visa.
Tourists can obtain an e-Visa or apply for their visa at the Ethiopian Embassy in Netherlands or oversea. While each tourist is free to pick his or her own path, an online visa is the recommended option.
The Ethiopia online Visa allows applicants to avoid long lines for a visa and finish the entire process online. The online visa is the same document that a traveler would obtain at the border.
Types of Ethiopia e-Visa for Dutch citizens:
Tourist e-Visa - Single Entry for 30 days
Tourist e-Visa - Single Entry for 90 days
Travelers should be aware that individuals with an e-Visa must enter through Addis Ababa Bole International Airport. Tourists with an e-Visa are not permitted to enter Ethiopia through other ports.
Ethiopian Visa requirements for citizens of Netherlands
Netherlands passport holders must understand and comply with all application criteria. The following are the Ethiopia e-Visa requirements for Dutch citizens:
The Dutch passport must not expire within six months of entry into Ethiopia. There should be at least 01 blank pages left for stamps.
Full-color passport photo taken within the last six months, with a clear face.
A valid email address.
Check that all information is correct before submitting. Incorrect data or the inability to supply all required credentials could result in the visa being delayed or denied.
Read more:
2. Apply Ethiopian e-Visa from the Netherlands
Citizens from eligible nations can apply for an Ethiopian e-Visa as long as certain requirements are completed. The Ethiopian e-Visa application for Dutch citizens is simple and quick to complete online. Each application needs to provide basic and security-related questions.
The following types of information are required:
Types of visas, the processing time.
Personal information such as complete name, address, date of birth, and nationality.
The passport number.
Date of arrival in Ethiopia and departure date.
The main advantage of the Ethiopian e-Visa is its speed. It simply takes a few minutes to complete the application form. The e-Visa can be processed as soon as 24 hours after submission.
On rare occasions, the approval time may be extended. Expect up to three business days in certain circumstances. As a result, it is best to plan ahead of time to allow for authorization before coming to Ethiopia. When the visa is approved, it will be emailed to the candidate.
3. Ethiopia e-Visa fee for Dutch citizens
Applicants for Ethiopian visas must pay two types of Ethiopian e-Visa fees: the Service fees and Government fees.
Because the Netherlands is not on the list of nations that do not require e-Visas in Ethiopia, Dutch citizens must pay the Government Fee.
A service fee for an Ethiopian visa will be charged depending on the kind of visa you select and the required processing period.
Ethiopia Immigration Services provides exceptionally high-quality services. Ethiopia Travel Insurance protects your benefits when products go wrong overseas.
You can pay online (through Visa, Mastercard, American Express, or PayPal) or by direct deposit using our payment system (Bank of Cyprus transactions).
You can one of the three service orders listed below:
Normal: By selecting this option, your e-visa will be sent within 03 working days.
Urgent: If you select this e-visa option, you will receive an Ethiopian e-visa within 02 working days.
Super Urgent: With this service, you may receive your e-Visa in as little as 24 hours - This is the quickest type of Ethiopia e-Visa.
Ethiopia Visa Requirements for Netherlands Citizens FAQs
HOW CAN WE HELP?
NEED HELP 24/7
Wordwide phone support
How it works ? 2 min video
APPLY WITH CONFIDENCE
Safety, Fastest, Reliable, Save Time.
Secure Online Payment.
3 Working Days Guarantee.
No Hidden Fees and No Traps.
Money Back Guarantee if Declined.