Ethiopia Customs Regulations - What You Need to Know
By Mabel Collins
Ethiopia - As a country that has long been engaged in international trade and commerce, it has established a comprehensive set of customs regulations to govern the movement of goods and people across its borders. These regulations play a crucial role in shaping Ethiopia's economic landscape and ensuring the security and stability of its borders. 
In this article, we explore the key aspects of Ethiopia customs regulations, including prohibited items, customs duties, import policies, duty-free rules, and tax-free items.
Prohibited Items: What is not allowed to bring to Ethiopia?
Before you pack your bags and head to Ethiopia, it's important to familiarize yourself with the Ethiopian customs Regulations, especially the list of prohibited items. These are goods that are restricted or outright banned from being brought into the country due to legal, cultural, or health considerations. Some examples of prohibited items in Ethiopia include:
Narcotics and Drugs: Possession, trafficking, or smuggling of illegal drugs or narcotics is strictly prohibited in Ethiopia. Violators can face severe legal consequences.

Counterfeit Goods: Bringing counterfeit or pirated goods into the country is against the law. This includes fake luxury items, electronics, and copyrighted materials.

Obscene Materials: Pornographic materials and obscene content are not allowed to be imported into Ethiopia.

Firearms and Ammunition: Importing firearms, ammunition, and explosive materials without proper authorization is prohibited.

Cultural Artifacts: Precious cultural artifacts, including historical artifacts, religious items, and traditional artworks, may require special permits for import or export to preserve Ethiopia's cultural heritage.

Endangered Species: The import of products made from endangered species, such as ivory, certain animal skins, and animal parts, is prohibited to protect wildlife conservation efforts.

Radioactive Materials: Importing radioactive materials or waste without proper authorization is strictly forbidden.
It is crucial for travelers who are coming to Ethiopia to research and verify the specific regulations and restrictions that may apply to your planned travel or business activities in Ethiopia. Engaging with local customs authorities or consulting with experienced professionals can help you navigate these regulations effectively.ư
Read more: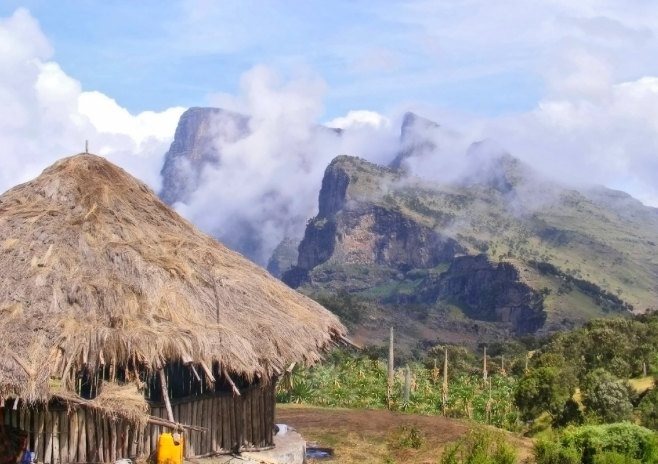 Travelers should be precocious about what is prohibited when traveling to Ethiopia
What is the customs duty in Ethiopia?
Customs duty, often referred to as import duty, is a tax imposed on certain goods imported into Ethiopia. The amount of customs duty varies depending on factors such as the type of goods, their value, and the country of origin. The Ethiopian government collects customs duties as a source of revenue, which contributes to public services and development projects.
The determination of customs duty is based on the Harmonized System (HS) code, which categorizes goods for the purpose of customs assessment. Importers are required to declare the value of their goods accurately and pay the corresponding customs duties upon entry.
It's important to note that Ethiopia is a member of various trade agreements and organizations that can influence customs duty rates. For example, Ethiopia is a signatory to the World Trade Organization (WTO) and the Common Market for Eastern and Southern Africa (COMESA), which may affect duty rates for goods originating from member countries.
What are the duty-free rules in Ethiopia?
Ethiopia customs regulations offer duty-free allowances for certain items brought by travelers, but these allowances are subject to specific limits and conditions. Duty-free rules apply to both residents and non-residents of Ethiopia:
Personal Belongings: Travelers are generally allowed to bring personal belongings, clothing, and other items for personal use without paying customs duties, provided that the items are not intended for resale.

Gifts and Souvenirs: Gifts with a value within specified limits may be imported duty-free. These limits may vary depending on the traveler's status (resident or non-resident) and the nature of the gift.

Alcohol and Tobacco: There are duty-free allowances for alcoholic beverages and tobacco products, but these allowances are subject to limits and specific regulations.

Electronic Devices: Travelers are typically allowed to bring a certain quantity of electronic devices, such as laptops and mobile phones, duty-free.

Medications: Travelers may bring a reasonable quantity of prescription medications for personal use, provided they have a valid prescription from a medical professional.
Following the rules always creates a better traveling experience
What is the import policy in Ethiopia?
Ethiopia's import policy outlines the procedures, documentation, and requirements that must be followed when bringing goods into the country. Importers are expected to comply with these regulations to ensure a smooth and lawful import process. 
Customs Declaration: Upon arrival, importers are required to submit a customs declaration form that provides details about the imported goods, their value, and other relevant information.

Documentation: Proper documentation is essential for clearing customs. This includes a commercial invoice, bill of lading, packing list, and any required permits or licenses.

Customs Valuation: Importers must accurately declare the value of their goods, which is used to calculate customs duties. Customs officials may use various valuation methods to ensure fairness and accuracy.

Inspections: Customs authorities may conduct inspections of imported goods to verify their accuracy and compliance with regulations.

Prohibited and Restricted Items: Importers must ensure that the imported goods do not include prohibited or restricted items. Certain goods may require additional permits or clearances.

Customs Clearance: Once the necessary documentation and duties are paid, customs clearance is granted, allowing the goods to enter Ethiopia legally.

Temporary Imports: Temporary importation of goods, such as equipment for exhibitions or repair, may be subject to specific procedures and time limits.
Travelers must know what can be imported to the country
What items are tax-free in Ethiopia?
In addition to customs duties, Ethiopia imposes a Value Added Tax (VAT) on certain goods and services. However, some items are exempt from VAT, allowing consumers to purchase them without paying this additional tax. Examples of items that are often tax-free in Ethiopia include:
Basic Foodstuffs: Many staple foods, such as grains, vegetables, fruits, and meat, are exempt from VAT.

Educational Materials: Books, newspapers, and other educational materials may be exempt from VAT to promote literacy and education.

Medical Supplies: Essential medical supplies, including prescription medications and medical equipment, are often exempt from VAT to support public health.

Financial Services: Financial services, such as bank transactions and insurance, may be exempt from VAT.

Exported Goods: Goods that are intended for export and leave the country are typically exempt from VAT.
Ethiopia customs regulations play a pivotal role in shaping its trade landscape and ensuring the security of its borders. From revenue generation to cultural conservation, these regulations are a dynamic framework that addresses various economic, social, and security considerations. By embracing modernization, capacity building, and cross-border collaboration, Ethiopia can seize the opportunities that lie ahead and navigate the complexities of international trade and travel with greater efficiency and effectiveness.
After reading these Ethiopia customs regulations, travelers can now confidently travel to this country and experience the beautiful landscape of Ethiopia. Let's apply for an Ethiopia e-visa, which is the most convenient way to get an access permit to Ethiopia. However, an e-visa is a document that some countries can apply for; therefore, checking your eligibility is a must before starting your application. Now is the time to travel and have a nice vacation in Ethiopia!
HOW CAN WE HELP?
NEED HELP 24/7
Wordwide phone support
How it works ? 2 min video
APPLY WITH CONFIDENCE
Safety, Fastest, Reliable, Save Time.
Secure Online Payment.
3 Working Days Guarantee.
No Hidden Fees and No Traps.
Money Back Guarantee if Declined.